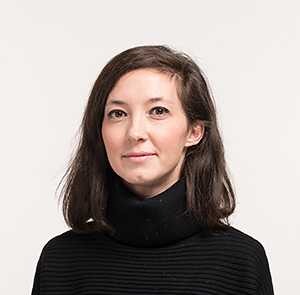 Silvia Carlotta Balzan
Roles:
Author, Reviewer, Production Manager, Section Editor
Affiliation:
Institute of Urban and Landscape Studies (ISUP), USI Accademia di Architettura Mendrisio
Country:
Switzerland
Biography
---
In her practice of inquiry, she actively combines archival research with socially-engaged photography and oral history, conceiving images as sources and as research outputs.
Silvia holds postgraduate degrees from IUAV Venice (BSc and Sc in Architecture with honors, 2010), FHNW Academy of Art and Design (MA in Visual Communication and Iconic Research, 2017), and a Ph.D. in social anthropology and architectural history and theory from the University of Basel (June 2022).
She id currently co-editing an upcoming volume titled Participatory Images (Transcript Verlagher dissertation Socio-spatial Alternative in Colonial and Postcolonial Mozambique: Pancho Guedes and the Protestant Missions.
Her writings have appeared on Ardeth, Log 51, Joehlo Journal of Architectural Culture, Trans Magazine. Other forthcoming contributions include chapters in edited volumes such as Tra le righe dell' architettura for Mimesis Edizioni, Milan and Mending and Repairing Across Africa for Berghahn Books Anthropology, Oxford.
As part of my academic commitment, I currently serve as co-organizer and designer of the online inter-institutional platform for PhDs, PostDocs, and ECRs in Architectural History and Theory, Landscape and the City: DocTalks (doctalks.net) run by a team of researchers from the University of Basel, ETH Zurich/gta, McGill and Harvard GSD.
I am currently based between Switzerland and Italy and I am interested in exploring architecture, design, and social sciences-based collaborations.